Billy + Margot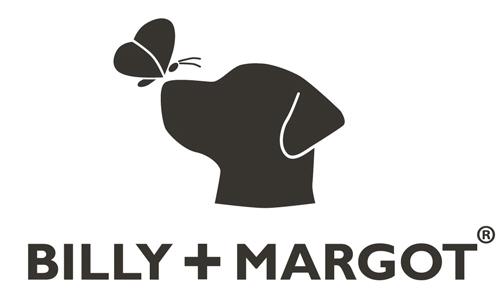 Billy + Margot only use 'wholesome ingredients' that have full traceability. They do not use any preservatives, colourants or taste enhancers. All their products are wheat and dairy free. Billy + Margot's range of complete nutritious meals for dogs are produced using only 100% human grade ingredients. All their products are made in Britain mostly using British sourced ingredients. Their tinned wet food combines a blend of meats, fruits, vegetables and vitamin supplements. Suitable for all breeds and sold in tins of 395g.

Billy + Margot's venison treats are made using ethically sourced venison and supplied by estates throughout the highlands. This high quality and highly health conscious product conforms to rigorous quality standards and delivers a top end product for your dog. Their venison supplier has both SALSA (Safe And Local Supplier Approval) and SQWV (Scottish Quality Wild Venison) accreditations, and is the only game supplier in Scotland to have achieved this.

Billy + Margot's fish treats are produced in England by a Defra approved factory. The fish is carefully selected from sustainable sources with full traceability from EU waters.